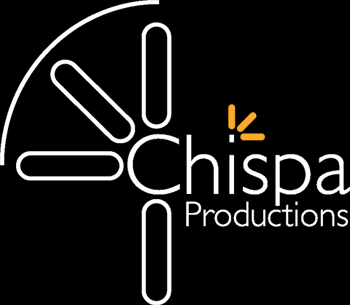 Chispa Productions, LLC was founded in 2004. The goal of the young production company is to develop film scripts and produce shorts, features as well as documentaries. My Struggle (Trailer) was Chispa's first project that kept the company busy for more than two years circling the festival market and TV distribution. The film was screened at many different festivals in the US and Europe. In summer 2006, the film won the "Global Art Film Festival" in Los Angeles and in December 2007 it successfully celebrated its Television Premiere on Swiss TV channel Tele Südostschweiz.
In February 2007 another project was shot titled "The Punching Dummy" (Trailer) directed and produced by Peter Bean. The comedy was again screened at many film festivals in the US, such as the LA ShortsFest and the well known Route 66 Film Festival, where it won the audience appreciation award.
In March 2008 Chispa Productions Switzerland was founded to expand the company internationally. CPS' first mission came with the project "Suspension of Disbelief". The Swiss branch is overseeing financing, pre- and postproduction of the project.
In September 2008 Chispa Productions officially entered the distribution market, starting with the US domestic distribution of short films.
The company's goals are to develop great stories that not only stay on the surface but touch people deeply. Besides short films, Chispa Productions will soon be approaching the feature market. Many scripts are in development such as "The Last Full Measure", a civil war story that tells the experiences of a small but vital regiment.
For all further information please visit our official homepage (under construction).